OmG !!
esok ak ada test anatomy.!!
Ak sangat berharap hari esok akan ada

harapan bagi ak...
theee hee heee.........
Dan apa yang ak ingat cuma
organ
dalam tu je...
wahahaha...
Semenjak dapat online free ne...
Cheewah kamu rynie..tak mengingat dunia berblogging...
huhuhu...
TETAPI ye semua...
ak sudahpun study tadi...
Cis !!.tidakkah kamu semua percaya akan kata-kataku ini??...
see??.


But for sure tak ada lah asap keluar berkepul macam tu sekali...
hahaah...
BTW...ak sempat blogwalking kejap...
What a waste memandang sepi lappy tanpa dapat menyentuhnya....


Dear my super fantastic lecturer..
I really busy right now with my blog, and FB and my girly things..Can I ignore ur test some other time??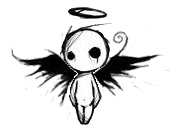 Ok fine...I just said it inside my head , so no one heard it but me...ahah!!
I like...hahaha
Ok stop then...Study now !!..
Ahaha again...sorry....bla bla blaaalala
time to

already...huhuhu...
Adioas Amigoss... =P